5 tags
Offbeatr Featured on Mashable
Look where Offbeatr showed up! Kickstarter for XXX projects. Reblog to help us spread the good word :) We'd appreciate it.
3 tags
Press Release: Offbeatr Crowdfunds Over $280,000...
Los Angeles, California - Offbeatr.com, the only crowdfunding website that allows people to raise money for sex and adult creative projects ("porn projects"), has raised over $280,000 in 9 months for its adult project creators. Since launch in August 2012 Offbeatr has seen more than: 100 adult project created 4000 pledges for rewards with an average pledge amount of $61 10,000...
Offbeatr Interviewed by Flayrah: Furry porn sweeps...
The kind folks over at Flayrah (one of the premier news sites for all things furry) interviewed us recently about the success of furry projects on Offbeatr. They asked some great questions including: Why do furry projects do so well on Offbeatr, compared to others? Does Offbeatr see [the success of furry projects] as a good thing, or a potential problem? Has Offbeatr done anything to attract...
2 tags
Press Release: Offbeatr.com Adult-Only...
Los Angeles, California - Offbeatr.com, the only crowdfunding website dedicated to sex and adult related projects, celebrated it's 5 month anniversary by raising over $60,000 for its project creators. Thanks to Offbeatr's unique voting phase, whereby only projects who receive a minimum number of votes can go on to raise money, projects have had an 80% success rate compared to 40% on...
3 tags
Rejected Pitch: Oppa Gang Bang Style
We've decided to start posting some of the interesting pitches we receive that we've rejected. This one sounds like a great idea, but we rejected because the project creator wasn't really qualified to make the project happen (he said even said so himself). But it was topical so we're sharing his pitch. Pitch Title Oppa Gang Bang Style! Project Idea The Korean...
5 tags
Tips for Creating a Successful Offbeatr Projects...
There are already many great resources only for how to run a successful crowdfunding project on sites like Kickstarter or IndieGoGo. Many of the information written in those guides apply directly to Offbeatr. However, some of you may not have all the time to track down all the information that's out there. For those we created a simple guide that distills the information that we have found....
4 tags
Feature Updates: Embeddable Project Widgets & New...
We're happy to announce today 2 new features and updates to Offbeatr. The first one is an update to the visual look of project progress bars. The second one is the ability to embed a project widget on any website or blog. [[MORE]] Embeddable Project Widgets For any project on Offbeatr you now have the ability to copy an html code snippet which  you can paste and embed on websites that...
4 tags
Meet the Project: Fantasy Sex Game - Furoticon...
Today we sat down with Seppel the founder and creator of Furoticon a popular "furry" card game. Seppel shares how the game got started, what it takes to be a furry card character, and his hopes for the card game by bringing it online by raising funds for his Offbeatr project, Fantasy Sex Game - Furoticon Online. How would you describe your project in 2 sentences? Furoticon, the...
4 tags
Furoticon Project Live...Check Out the Project...
The Furoticon Project has not only collected over 1000 votes to transition from the voting stage to the live funding stage, but it has a really well done project video. Congrats and best of luck. Learn more about the Furoticon Project
4 tags
Meet the Project: Mirror/Mirror comic starring...
Today we sat down and talked with Andrew Zar, the founder and owner of Darkbrain.com. Darkbrain.com is an independent studio which produces comics with no restrictions on content (ie censored). We get the inside scoop on their Offbeatr project, Mirror/Mirror. How would you describe your project in 2 sentences? Mirror/Mirror is an adult graphic horror novel starring adult film star Tabitha...
3 tags
Meet the Project: Come to Me When You Are Ready
Today we spoke with independent adult film producer and director, Erika Lust, about her Offbeatr project, Come to Me When You Are Ready. How would you describe your project in 2 sentences? It's an indie adult movie about a woman and her rediscovering of her body and her sexuality. It's going to be emotional, passional, sexy, funny, kinky… Maybe my most personal work. Where did...
3 tags
Meet the Project: Three XXX CG Animated films...
Today we spoke with animationbyjc about his project, Three XXX CG Animated films, a project to create 3 adult animated films. We learn more about the process and some of the advantages and disadvantages of doing animation versus live action filming. How would you describe your project in 2 sentences? Three all-original XXX films is the kickoff of a new animation company that uses entirely...
3 tags
Meet the Project: Venus Rising Interview
Today we spoked with Alex Allen of Foxy Soft to learn more about her game project, Venus Rising, a massive multiplyer online role play game (or MMORPG… think World of Warcraft). This is not your run of the mill MMORPG. This is an RPG game that not only features mythical beasts and battles, but healthy amounts of sex. Something that caught us off guard is we assumed that Alex was a man, but...
Watch
XXX CG animations anyone?
4 tags
Meet the Project: Japanese Porn Cultural Exchange...
Most Japanese adult films are made in Japan are made for their own domestic audience. Digital J Media is looking change that by creating and bringing high quality videos featuring popular Japanese adult video stars to an American audience. How would you describe your project in 2 sentences? It is about connecting Japanese porn with fans outside of Japan. I want to give westerners the ability to...
3 tags
Feature Updates: Newsletter Updates, Project Idea...
Thanks so much for all the feedback. We've been listening and we're excited to announce 3 new features we've added to Offbeatr. Without further ado… here we go! 1) Newsletter Updates The newsletter update is once a week email that gets sent out that updates you with information about projects you might have voted on or supported as well. In addition we list new projects...
3 tags
The Offbeatr.com Interview that Was Too Sexy to...
Since our launch we've been fortunate enough to have been approach by several news organizations and blogs who were interested in interviewing for us for their publications (view the press we've received). A smaller tech blog contacted us and asked us to if we'd be interested in being featured on their site. We thought, sure, why not? We're a startup, they're a blog...
3 tags
Meet the Project: Double D Erotica Interview
Double D Erotica is a company that's looking to bring authentic "real" lesbian sexual experiences to a market that has been traditionally underserved and misrepresented. We sat down with them to learn more about their project and background. How would you describe your project in 2 sentences? Double D Erotica LLC, is a multifaceted company that produces adult entertainment and...
Anonymous asked: Are there any plans to allow producers to add multiple projects to the site? The site does seem a little barren at the moment..
3 tags
Meet the Project: Super Fuck Friends Interview
Super Fuck Friends is a collaboration project brining together mainstream models and mainstream photographers to build a porn site that focused not only on high quality content, but also didn't take itself too seriously. A place where sexiness and humor can coexist. We sat down with them to learn more about their project and background. How would you describe your project in 2 sentences? ...
2 tags
5 tags
How to Build a Following with...
Getting people to support your project can be difficult. It helps if you already have an following or audience that you can ask to help support your project. However, what if you don't have a following? How do you build one? Today we invited Camille Crimson, founder and model of the popular website TheArtOfBlowJob.com and the newly launched SlowMotionBlowJob.com, to share how she keeps...
3 tags
3 tags
More Features: Embed Videos, Find Videos, & Follow...
The fun continues here at Offbeatr. We're really excited to announce 3 new features / improvements. Without further ado: 1) Embed Videos Did you see the video above? That's right, you can now share and embed Offbeatr projects videos on your own blogs and websites. How can you do this? Under the project video you'll see an "embed" button. Click this button and...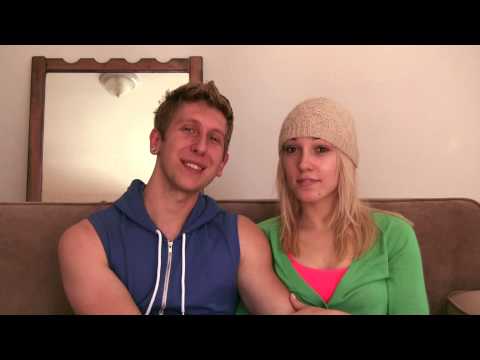 2 tags
Now Taking Payment :)
Great news! Offbeatr can now officially accept credit payments for projects. It's been a long journey for us to get this setup. A process that has taken a better part of 8 months to get approved (ridiculous, right?). It's a not a terribly exciting story, but it's been educational for us. What did we learn? Adult payment processing sucks! But we won't bore you with the...
Browse Offbeatr at Work without Getting Fired with...
We're happy to announce we pushed out a new change to Offbeatr which not only doubles as an over 18 years age check, but also a safe for work viewing mode. Now when you first visit Offbeatr you will see this at the top of your screen. If you don't confirm your age when you scroll down the page or view any Offbeatr pages you'll be greeted by a different set of images which is...
"The thing about Kickstarter is that it's just not that edgy. Sure, hackable game..."
– Motherboard article, The Future Is Bright for Offbeatr, the Kickstarter for Porn
Anonymous asked: When I voted for a project, a box came on screen allowing me to send a comment to the person who posted the project. However, the bottom of the text in the box was cut off, and there was no way that I could find to close the box. I had to close the page. And I don't think my vote was counted - I didn't receive an email or message about it in my account's inbox, I use google...
"Finally, a way to crowdfund your weird sex fantasies. Not only is this eternal..."
– L Magazine article, Meet Offbeatr, the Kickstarter for Porn
Portuguese Anyone? Offbeatr Featured in Brazil
When monitoring the traffic for Offbeatr we noticed we were getting a lot of traffic from Brazil. This was thanks to a post from a Brazilian website called Youpix.com.br. Specifically the post had this to say about us: Uma das maiores conclusões que tiramos sobre a internet é que ela é totalmente feita pra gatos e pornô! Vai dizer que não?! A quantidade de sites pornográficos é imensa e agora...
"Launched today, Offbeatr is described as a place to "find, support and create..."
– Laughing Squid article, Offbeatr, A Crowdsourced Fundraising Site for Adult-Only Projects
Feature Update: Voting Comments and Notification
We've been busy ever since our public launch last Thursday. It's been awesome to see the positive press and even more awesome to see the different project ideas that are being pitched. Just wanted to update everyone on some recent features we've added based on feedback we received and things we wanted to add. Voting Comments Now Public Before when you voted on a project you...
"Crowdfunding may be a crowded market, but Offbeatr stands alone, like that..."
– Beatabeat article, Offbeatr, the Kickstarter for Porn, Launches to Fund Adults-Only Sex Projects
"The adult entertainment industry is known to push the envelope and innovate..."
– GigaOM Article, Here comes Offbeatr, the Kickstarter for porn: Why you should take a look
"A new crowd funding site called Offbeatr is a site that is specifically designed..."
– From CNBC article, Have an Erotic Idea? Here's How to Fund Your Fantasy
"Whether you're into nude Canadian elk-dancing or Honda tailpipe sniffing, our..."
– from our friends over at Techcrunch
Aug 9, 2012 - 6:00AM PT Here comes Offbeatr, the... →
Yes. Offbeatr is Now Live
We've slaved away for months… and we're super happy to present to you Offbeatr.com - the place to crowdfund adult projects. Take a look at the projects and vote up the ones you like. The projects who get enough votes are the ones that will be able to take payments to make their project a reality.
Preparing Launch of Offbeatr.com
Offbeatr is currently preparing for launch. If you are a project creator, feel free to email us at info@offbeatr.com for access. If you have any questions, concerns or any other feedback, you can also email us at info@offbeatr.com - The OffBeatr Team
Anonymous asked: Can you break down what kinds of projects have been lined up for launch?
Anonymous asked: Hello i wanted to ask how long does it take to get invited to off beater
Anonymous asked: Hey! How things are going? I am worried about offbeatr after such a time of inactivity. Me and my team are working for almost 2 months on a really good project and offbeatr is best fit for it.
Anonymous asked: Hey guys when are you launching??
Anonymous asked: i would like to become a porn star
Anonymous asked: Hey! Will there be a possibility to start a project under a pseudonym or fake name? It is a common practice in this business.
Anonymous asked: How many projects will be displayed when you launch the site?
3 tags
Offbeatr Mentioned as Alternative to Kickstarter →
This was cool. We got a mention in the The Daily Dot as an alternative to Kickstarter. It's a honor that we made the list considering we still haven't launched the site (we're working on that part).
Anonymous asked: Hi guys, I submitted a project to you, but I've heard nothing. I used your web form.